More than 30 years Experience & 220 Country Presence
Why Choose Us?
Finding the right partner for your daughter/son or a family member has become more difficult than ever. Especially, in this digital era where a multitude of options and ways are available to get potential matrimonial candidates; along with an abundance of information to consume and make sense of.While such easy and quick access to matrimonial information may seem like a boon, the legitimacy and reliability of this information could be highly questionable. Moreover, the ratio of matrimonial frauds is increasing every day; many fraudulent people are actively targeting innocent people through matrimonial sites and social media platforms. In such a situation, if you are getting proposals from matrimonial websites then it is crucial to get a detailed investigation & background check before you take any decision.
Not only one should get this verification done when using online platforms, but it is also advisable to investigate even otherwise. This is true because gone are the old days when it would take you just a few minutes to get complete details about someone through your relatives. Nowadays everyone is busy in their own life and unable to spend time on verifying facts and information.
This is where we come forward to help you investigate and provide authentic details for the match. Whether you got a matrimonial proposal from an online platform or a family relative, we will help you find the truth. We truly emphasize for our clients of all genders and ethnicities that – It is your fundamental right to know all facts about the proposed family and life partner. We here at Shaadi Detective have been serving marriage investigation for many years. We understand the value of marriage and family bonding, and that is why we bring to you a service exclusively tailor-made for only matrimonial investigations.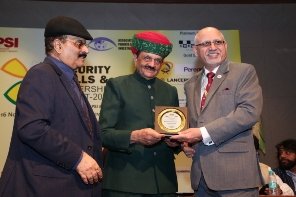 Mr. Sanjay Kapoor & Madhu Kapoor have been running this organization with an aim to reduce matrimonial frauds. They are also associated with different charity programs focused on improving the success rate of marriages and providing relationship counseling. With their vision, they have built up strong a network in more than 220 countries.
Registered with Govt. Of India: We are Government Registered Company, Our objective is to reduce matrimonial disputes and build relationship stronger.
Supreme Court Guidelines: Due to matrimonial disputes and frauds increasing day by day, Supreme Court issued a guideline and recommend parents and individuals for enquire all family information, financial status, pre-marriage issue and other important facts before marriage.
220 Countries Presence: During the last 30 years we have developed a strong verification network and having more than 220 countries presence. Shaadi Detective is an only verification company providing such a strong countries network.
Detail Reporting: We do detail investigation according to requirement and provide you detail reporting and guide you according to 30 years of experience.
What we do?
 We help prevent matrimonial frauds

 We help provide information on their actual lifestyle and living status

 We help in understanding each other's beliefs and values

 We help strengthen the relationships with the family

 We help you decide on the right match

 We help the families know their compatibility status
Call us or visit us to discuss your requirements over a cup of coffee. We will be happy to serve you.
Contact Us with all your queries, We will be happy to assist you.